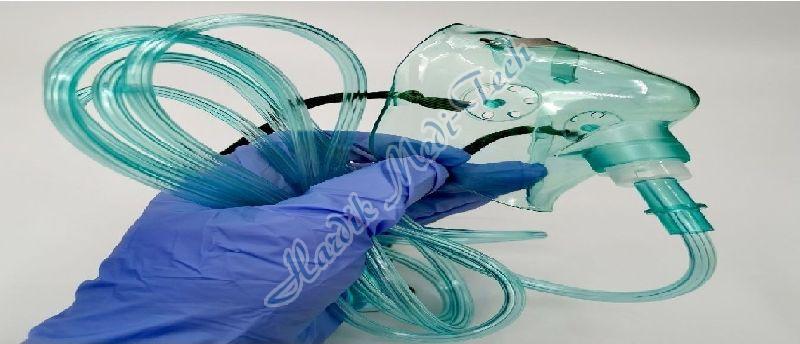 A non-rebreather mask is a unique device used in medicine to support oxygen therapy. With the help of a non-rebreather mask, patients can breathe smoothly. Unlike the low flow of nasal cannula, non-breathable masks allow for higher concentration oxygen delivery. In addition, a unique non-breathable mask protects the surrounding air
From being inhaled. Patients with physical trauma, cluster headache, and smoke inhalation require this non-breathable mask. But it is necessary to consult with a doctor before using this non-rebreathing mask for any unwanted health condition.


The Uniqueness of Non-rebreathable Mask
A non-breathable oxygen mask is a medical device that helps the delivery of oxygen in an emergency situation. It consists of a face mask connected to a reservoir bag with a high oxygen concentration. It is a unique process.
The reservoir bag has a unique connection with the oxygen tank. This mask covers both the mouth and nose. A one-way valve prevents the exhaled air from re-entering into the oxygen reservoir. A non-breathable mask is useful after traumatic injury, smoke inhalation, and carbon monoxide poisoning to maintain the blood oxygen levels with a normal range.
Usage of Non-breathable Mask
A non-rebreathable mask is not suitable for home use. However, a non-rebreathing oxygen mask is useful for short-term use in situations such as transporting people to a hospital. This facility is used outside of an emergency department and should be used under medical supervision.
Due to many circumstances, oxygen flow can lead to suffocation if oxygen flow is disrupted. Thus it is essential to have an adequate stock of non-breathable masks in any medical centre.
Working Pattern of Non-breathable Oxygen Mask
A non-rebreathable mask is used to prevent low blood oxygen in any emergency situation. Low blood oxygen is a condition that disrupts the lungs ability to uptake oxygen to pump blood that can cause low blood oxygen levels. This face mask can fit over your mouth and nose and attaches with an elastic band around your head.


This mask has a connection to a plastic reservoir bag that is filled with a high concentration of oxygen. In addition, this mask has a one-way valve system that prevents exhaled oxygen from mixing with the oxygen in the reservoir bag.
When you inhale, you breathe in oxygen from the reservoir bag. Exhaled air escapes from vents in the mask side and goes back into the atmosphere. A non-rebreathable mask helps you to receive a higher concentration of oxygen than a standard mask. This process is effective for short-term oxygenation.
Process of Finding a Non-breathable Mask
If you want to buy a non-breathable mask for your healthcare centre, you should verify the authenticity of the non-rebreathing oxygen mask manufacturers. Authentic manufacturers can provide good quality non-breathable masks at an affordable price. However, always check the quality of the mask for the patients safety. If you select poor-quality non-rebreathable masks, patients cannot benefit while supporting the oxygen supply.
You can search online for selecting any authentic non-breathable oxygen mask. Try to choose the mask as per the requirement of the medical facility of your healthcare centre.