How Should You Choose Authentic PPE Kit Manufacturers?
Posted by Admin on October, 18, 2021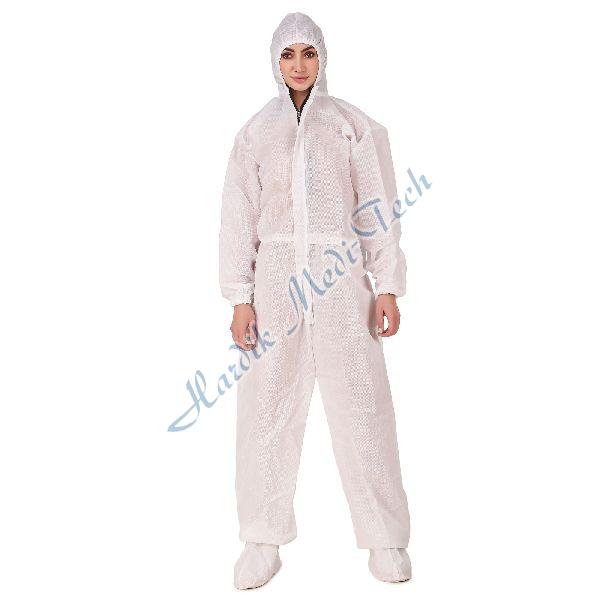 Personal protective equipment is a type of medical equipment useful for protective clothing in garments and helmets form. The primary purpose of using PPE is to protect your body from viruses and severe injury. It is essential to protect your body from severe airborne particles, biohazards, heat, and chemicals.

People may use personal protective equipment for their safety in job sites. Many people use personal protective equipment for sports and other recreational purposes. The purpose of using personal protective equipment is to minimise employee exposure while performing any dangerous mechanical or chemical task.

Types of Personal Protective Equipment
Personal protective equipment can be different from that depends on its usage.
1. People may use personal protective equipment for skin protection where there is a chance of skin injuries. There is a chance to contact chemical agents in the chemical industry that can create severe skin injury. Personal protective equipment can reduce the chance of skin infection.
2. A gas mask is unique personal protective equipment essential to protect your respiratory organs from harmful toxins gas. It is necessary to protect your respiratory organs to stay fit.
3. People work in chemical industries such as cement, sand, bricks, silver, gold, and copper. There is a chance of eye injury due to the contact of dust particles. Eye protective equipment is necessary to protect your eyes.
4. Doctors or other medical staff may use personal protective equipment to protect their health from any physically transmitted disease. It is essential for medical staff to wear proper face, body, and hand protective equipment to stay safe while treating infected patients.

Limitation of Personal Protective Equipment
PPE kit is essential for various purposes, but it has few limitations if you don't use personal protective equipment properly.
PPE doesn't eliminate the physical hazards while exposing to chemicals.
Suppose PPE is useful for primary applications of chemicals and industrial usage. It doesn't protect your body from serious health hazards or health injuries.
If there is a specific risk for your job, PPE doesn't match with the new hazard.
PPE creates uncomfortable situations during hot summer days. It is challenging to wear PPE in hot and humid temperatures. But it is hard to find comfortable PPE for various applications.
Many people may face difficulties in breathing after wearing PPE.
It is not easy to make a comfortable conversation with face-covering PPE.
If you wear PPE for a long time, it can create dehydration and discomfort.

Process of Buying PPE
Personal protective equipment of PPE has enormous benefits if you select the right ones. always check its quality, protective factors, and disposable process while buying PPE. If you buy authentic PPE from the original PPE manufacturer, you can get the benefits. PPE kit manufacturers in Sonipat always provide unique quality PPE for various applications.
If manufacturers use poor-quality materials, then PPE doesn't work well for a specific purpose.
It is essential to destroy the PPE after a single use. Otherwise, PPE can transfer physically transmitted diseases.
This entry was posted on October, 18, 2021 at 14 : 41 pm and is filed under PPE Kit. You can follow any responses to this entry through the RSS 2.0 feed. You can leave a response from your own site.